Select or change your investment options
Your choices
The 401(k) investment lineup is organized into three tiers: all-in-one, core and/or supplemental options. You may choose a single all-in-one investment option or create your own mix from the core and/or supplemental investment options, as long as the total equals 100%, such as: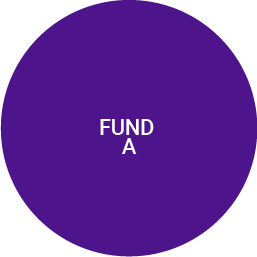 FUND A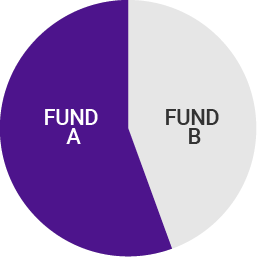 45% FUND A
AND 55% FUND B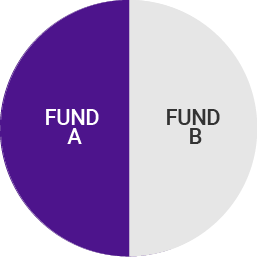 50% FUND A
AND 50% FUND B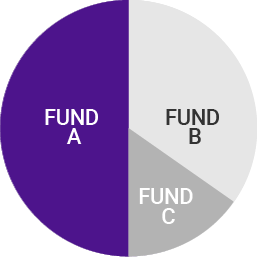 50% FUND A, 15% FUND B,
AND 35% FUND C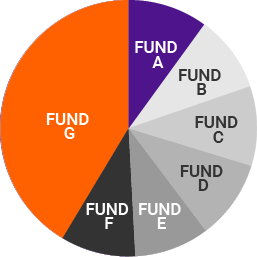 10% FUND A, 10% FUND B,
10% FUND C, 10% FUND D,
10% FUND E, 10% FUND F
AND 40% FUND G
Note: Selections may be made in 1% increments.
There are two ways you can change your investment choices:
You can transfer your existing balance among your investment fund options.
You can also change your investment choices for future contributions at any time.
Each investment change is independent of the other. To change both existing balance and future contributions, you must make two independent changes. They may be made any day, 24 hours a day, subject to limitations, as set forth in each fund's prospectus. However, you can change your investment choices for your existing balances only once during any business day. Once you have made a change in your investment choices for your existing balances, you must wait until the following business day to make another change. Please refer to the Your Retirement Benefits book (YRB) to learn more about the Competing Funds Policy and the Frequent Trading Policy.
To view a complete list of available investment options, log in to your account at vanguard.com/retirementplans. In the top left corner, click Menu, Research Funds, Prospectuses and Reports.
For more information about any FedEx 401(k) plan investment option, including investment objectives, risks, charges and expenses, call The Vanguard Group at 1.800.523.1188 to obtain a prospectus or fact sheet. The prospectus or fact sheet contains this and other important information about the investment option. Read and consider the prospectus information carefully before you invest. You can also download Vanguard fund prospectuses at vanguard.com.